Rediscovering Landscape
From 2010 onwards Maurice works as a researcher at the Spatial Information laboratory (SPINlab). The main focus in his research is to study the role of geospatial technologies in historical and heritage landscape research. Within this research methodologies are developed around four themes:
• Digital preservation of Heritage Landscapes
• Understanding spatial dynamics of Heritage Landscapes
• Using Heritage in spatial planning
• Evaluating the impact of potential uses of Heritage in future landscapes
Updates
In een unieke samenwerking tussen archeologen, geodeten en informatici is een onderzoeksinstrument ontwikkeld dat de archeologen in staat stelt hun onderzoeksgebied – een deel van de vijfde en de zesde mijl vanaf het centrum van Rome – in een virtuele 3D omgeving (3D GIS)...Read More »
---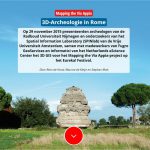 Our path-finding project Mapping the Via Appia featured at the Dutch National Science Agenda`s Eureka Festival last November. GIS Magazine published a nice article (in Dutch) on the achievements of the project.
...
Read More »
---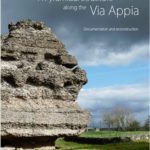 The national research school for Classical Studies (OIKOS) presents two annual awards for the best research master's theses written in the previous academic year. One award is offered to the best thesis in the disciplines of Greek, Latin and Ancient Philosophy, the other for the best thesis in the disciplines...Read More »
---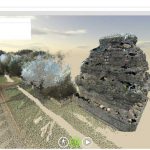 Last week NLeSC´s complete team of eScience Research Engineers, together with archaeologists and historians of the Via Appia project, collaborated for three days in a row on building a point cloud 3D Geographic Information System for the archaeological study area between the 5th and 6th mile of the...Read More »
---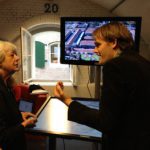 Maurice de Kleijn (SPINlab) and co-workers have developed a Spatial Data Infracstructure (SDI) to support the management and research of the history and heritage of Testaccio, a quarter in Rome, Italy. The project is part of the Challenging Testaccio research project organized by the Royal Dutch...Read More »
---
Older Entries »