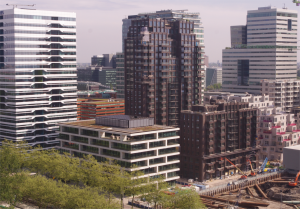 The Netherlands Organisation for Scientific Research (NWO) has granted three research proposals in the SURF Pop Up 2016 tender. One of them concerns the feasibility of further urban densification. This proposal has been submitted by SPINlab researcher Dr. Eric Koomen.
The number of houses in the Netherlands will keep on growing for the years to come, especially in and around the large cities. Lots of new houses have been built within existing urban structure in the past years, the question is whether this remains feasible in the (near) future. Therefore, the spatial as well as financial feasibility of further urban densification will be investigated.
This project is a cooperation of the Vrije Universiteit Amsterdam, Department of Spatial Economics / SPINlab and the Deltametropool Association.
For more information (in Dutch), please visit the NWO website.
Spatial and Financial Feasibility of Further Urban Densification to be investigated by SPINlab