SPINlab, together with Object Vision BV, has released an updated version of their BAG-Geocoding tool. With the GeoDMS-BAG geocoding configuration, you can make snapshots from and geocode against the Dutch Basic Administration of Addresses and Buildings (BAG) on your own computer, for free.
The following issues have been updated in this new release:
You can now pre-define an area of interest by setting a bounding box of X- and Y-coordinates before making your own BAG-snapshot. Depending on the size of your area interest, this can reduce the size of the snapshot-data enormously and speeds up the whole process;
Average X,Y-coordinates for geocoding-levels inmproved: BAG-objects that have X,Y-centroids outside the Netherlands (these things unfortunately still are present in the BAG-source data) are excluded when average X,Y-coordinates are calculated for the different geocoding-levels;
A new BAG-snapshot dating 1 January 2017 has been pre-created and added to the Easy Download zip-file;
The latest CBS administrative regions (Municipality, quarter and neighbourhoods, 2016) has been added.
For more information and downloads, visit https://spinlab.vu.nl/support/tools/geodms-bag-geocoder/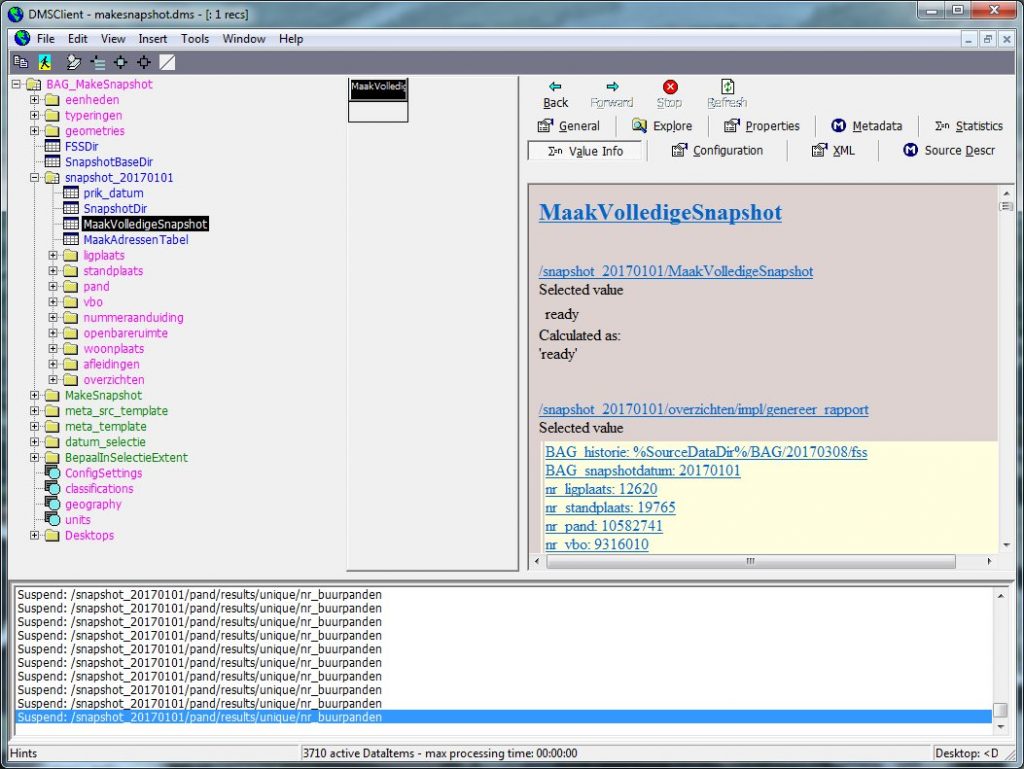 Update free BAG-Geocoding tool released