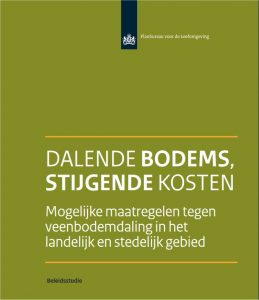 The Dutch 20 o'clock news today reported about a study of the Netherlands Environmental Assessment Agency (PBL). Their study (in Dutch) is entitled 'Dalende bodems, stijgende kosten'. It discusses the consequences of soil subsidence and describes possible alternative measures for both rural and urban areas. The conclusion is that we should act now to prevent rising costs in the future for both governments and citizens.
PBL-researcher and SPINlab PhD-candidate Bart Rijken has participated in this project. Among other research topics, he has worked on the costs and benefits of a range of policy alternatives for coping with soil subsidence related to specifically dairy farming together with SPINlab-researchers Eric Koomen and Vasco Diogo (see Chapter 5 of the study).
Follow this link to read more about the research project and/or download the whole report.
Increasing costs related to soil subsidence